Booking
Below you can see a plan of Catchpenny. Each of the lodges is named after wildlife that you have the chance of seeing in the local area. Choose which one you think you'd like (they all have two king size doubles and two single beds) and check it's price and availability on the calendar below. Our changeover days are Mondays and Fridays so we offer the lodges for 4 nights from a Monday or 3 nights from a Friday, or 7 nights from a Monday or a Friday. Please click here for an overhead photo of the site.
We regret to say that Catchpenny is now closed for the foreseeable future due to the Covid-19 virus. We have cancelled all bookings until 1st June and will be closely monitoring travel restrictions and adhering to all Government advice. We have however opened our 2021 calendar for bookings next season.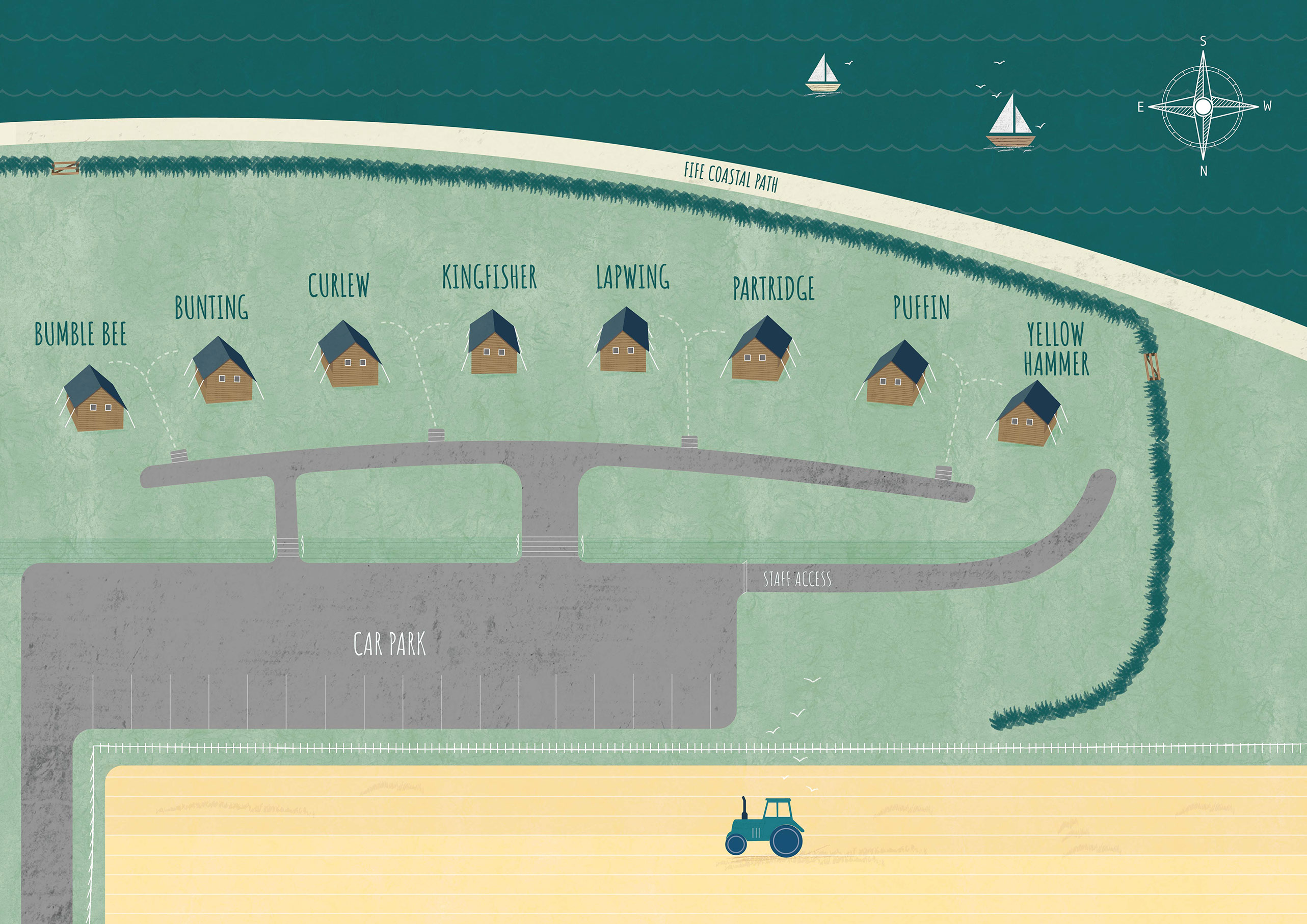 If you have any problems using the calendar, or would like to speak to us directly - please call on (+44) 07495 047 169.